Welcome to StudyID-Est 2002
Overseas Education and Study Visa Consultants
We are a team of experts that understands how to access student visa pathways for international students.
Guaranteed Admission in Top Training Organizations
We will assist you towards a successful application.
No External IELTS Required for Australian Study Visa
We work with prestige organisations, in which the admissions process does not require IELTS.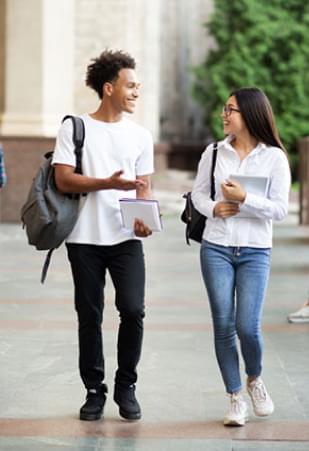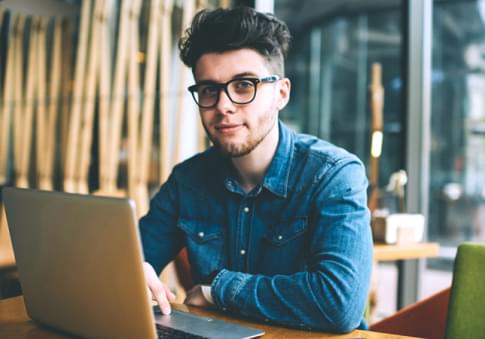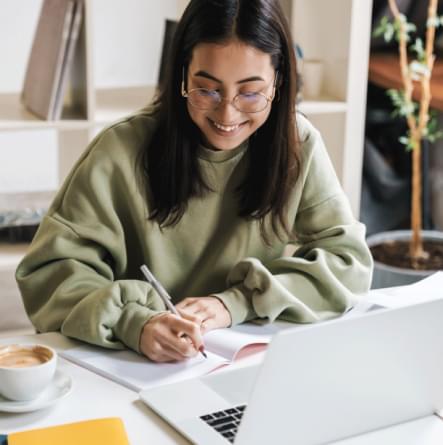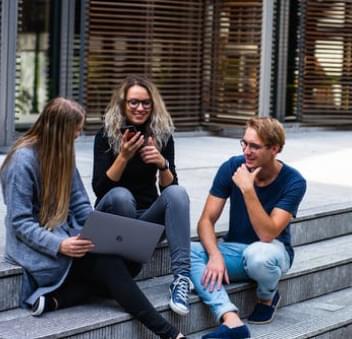 We are an agency that supports both domestic and international students, which are interested in studying in Australia.
We support you in every possible way. Including visa applications, travel and health insurance, and through out the rest of your journey as a student.
STUDYID education services
Welcome to STUDYID! Here is what we can do for you
PROFESSIONAL ADVISORS
Consultations for prospective students
We will guide you to select the best courses which will compliment your interest and enhance your career. We will assist you in selecting the best programs which will further your education and remain within your budget. We will maintain a relationship through out your journey as a student, assisting you with any visa applications and career objectives.
Our agency partners with several registered migration organisations. That can assist you in your future endeavours in Australia.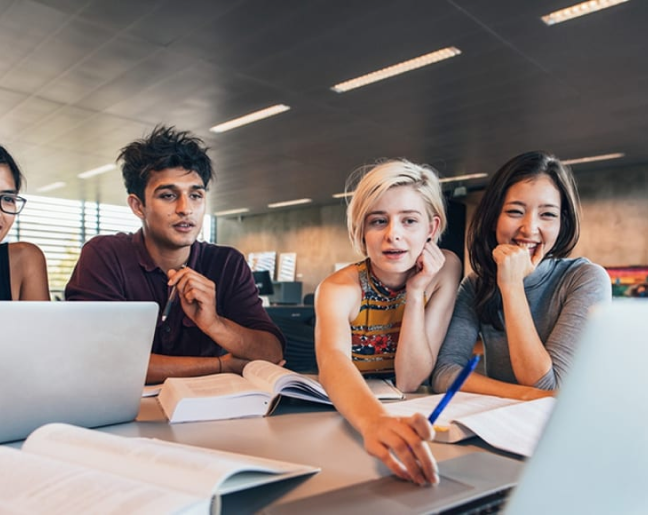 Latest News & Events
What our School has been up to

Shadya Mohamed Mussa
July 2022
Study ID agency changed my life! The journey I experienced with the team was incredible and one that exceeded my expectations in a way I could not have imagined before. I received a comprehensive professional development assessment by two different human resources specialists and was supported by my own visa specialist that was also providing consultation to the company I work in Tanzania, and we are now processing 4 more of our company employees to study with me at the same course. I was initially very concerned about my religious and cultural background and how it will be accepted in Australia, and Study ID provided me the highest cultural respect, academic and domestic nurturing, with free Woofing accommodation exchange for farm work, this supported me both financially, culturally as well as professionally. I have been offered several volunteering activities, including visits to Indigenous Communities, such as Palm Island, and Moreton Bay Islands, these visits made me understand challenges that are faced not only in my country, but also in Australia.

Misa Nirasawa
September 2022
Study ID team made the process of my Australian Student Visa application enjoyable and easy to prepare as well as an educative process for me personally. I always received very kind responses, and my many questions were always answered professionally and quickly via emails. Moreover, they carefully reviewed my documents and helped me understand what the student visa process, rules and options for post study experiences is. I did not have to pay for this outstanding service, and I am still receiving updates on student visa changes and opportunities for professional volunteer and networking opportunities.

Andres Mauricio Calpa Aguilar
May 2022
I am a lover of nature and environmental activist reaching out to broaden my professional horizons in Australia.Study-ID answered all my education targets and provided me with lean and effective services, ample information and the consultants explained every visa stage. Study-ID continues to support me regularly. Everything is above and beyond expectations!

Daniel Jean-Gerhart Barkai
October 2020, December 2021
Hi! Nice to meet you, I'm now a student here in Australia. Studying abroad was always something I thought about and thanks for the legendary Study Id team was made possible, and they found for me vocational education and training in my dream occupation, after other agencies could not find these pathways for me. I believe the jobs of tomorrow are all connected to environment and technologies and being able to connect these courses together into a fascinating study abroad plan is a gift for life. I recommend study Id agency for all education visas in Australia

Italo Bastian Alvarado Vera
October 2022
Thank you so much for helping us with our visas, the insurance and everything. I would also like to say that it is amazing that you have this Marine Habitat Conservation and Restoration course, I am sure it is going to be a really interesting and meaningful year.

Alejandro Cerro Isern
August 2022
Thank you to the Study-ID team for helping me with finding the best course of study for me and the professional A to Z support with my student visa application. Study-ID you made my experience so positive, and you are continuing to make me feel more confident about the process and believe that I can achieve all my study and professional aspirations... no matter how crazy the world is!

Mary Grace Palma Escarpe
August 2022
Thanks for your help and thanks to the visa team for processing my student visa and my husband's visa as well. Envirotech Visa Team has been extremely helpful throughout the entire process of the visa application. Thank you and cheers to more success story in the future!

Nicole Tatyana Ida Andaro
May 2020, March 2021
Hey, I'm Nicole, passionate environmentalist recommending Study-ID for anyone that is searching for efficiency and professional education journey in environmental management and sustainability! Study-ID professional networks helped me to meet all my Australian professional goals and I am feeling part of a large family that is so caring for international students!

Adir Hakak
July 2020, April 2020
Study-ID is the best student agency in Australia! They secured for me the course I wanted, supported me with during my studies, especially during COVID when I needed help with online work I received an unbelievable amount of help from Study-ID. I can honestly say that I could not have passed the last year without the amazing support of Study-ID dream team.

Israel Viana De Meneses
February 2022
It was great to have Envirotech support during my visa because I felt free of stress to deal with all bureaucratic stuffs. I feel lucky to have their support, cause every single step they was explaining me what has to be done. Thank you so much for that!

Claudia Linda Hansen Klobas
February 2021
Study-ID agency is my Australian success base! At first, studying abroad was an idea I desired very much but was also skeptical about being able to achieve it. Study-ID made all the steps of this incredible life-changing roadmap possible, most important, finding the best course I could ever dream about, enabling career goals I could have not imagined achieved so easily in a foreign country. I'm so glad I trusted myself to fulfil my dream, and it was only possible as Study-ID walked me through every step of the way and made it as easy as possible for me.

Elizabeth Tovar
January 2020, March 2020
I am a marine biologist university graduate that traveled the world to find professional opportunities. I cannot express how grateful I am for the Study-ID service provided to me to choose my school, get my Australian student visa so fast and find a course that so complimented by bachelor's in marine biology and work back home. It was a pleasure to have such a dedicated professional team of agents on my side through all this process, and I highly recommend Study-ID to any international student looking to come over and study in the best country in the world, with the best and most diverse education system.

Kathyrine Adolfo
October 2019, April 2021, December 2021
I am Kathyrine and I came to Australia as a student last year and Study-ID team made this dream come true with so many more opportunities I ever dared dream on. The course of study, work experience as well as volunteer experiences changed my life. The people are so friendly, and I've finally found my new home and made many friends here. My first semester at school went well. Thanks to the Study-ID team!

More Teig
February 2010
Study ID agency services made by Australian study and experience professionally and pleasant, from career development, to finding my course of study, college enrolment, Australian student visa application and all the way to successful Australian Permanent Residence as contract manager with Sustainable Kitchenware company, Neoflam, a job they had secured for me! I am so grateful to have a dedicated support I could have not made this journey without the amazing Study ID team. Thank you again!

Matan Montilia Smithson
April 2010
The Study ID agency staff are so patient, professional, know-how to solve problems before they arise and are the most helpful team of experts. I'm glad I got the opportunity to follow their course advice and study at the Academy of Social Sciences. I gained insight into the industry, and I was supported by work placement and found my way in overseas market. The experience and services I received from Study ID are so rewarding!

Dekel Tabibi
July 2011
I am so grateful for the Study ID agency team. I am a passionate professional musician, and I therefore chose Study ID services to find the best study, professional and life experience in Australia. The choice made to study with SAE Institute was perfect! My course enrolment, visa and travel process were success from start to end and I will forever be grateful for the Study ID team for their perfect study in Australia decisions, the networks they opened for me, and the perfect arrival arrangements made for me. I recommend Study ID agency to any person considering to study in Australia.

Jery Zaher
August 2011
I am so happy to recommend the Study-ID agency that supported me in choosing my course of study and international college. I was very nervous about the choice of studying abroad and I am so grateful for Study-ID that made the process so easy and effortless! My visa was approved in few days only, I had all my travel arrangements made by Study ID, accommodation included, and they followed on my academic progress with AOI Institute regularly. I was also introduced to a job that supported me financially during my studies.

Adva Mori
May 2012
Thank you, Study-ID team! I really appreciate how easy it was to get in touch with you and get a response. You were so patient, helpful, to understand; it really helped me understand what needed to be done, where I and understanding throughout the process. The packet of information was thorough and easy needed to go from there, and how long it would take me. You did such an amazing job! Thank you for making this process as painless as possible for me and my family.

Sunita Romy Gerstner
Ex student - graduated 2021
I am incredibly grateful to Study-ID for taking care of my Visa. I felt safe and in good, professional hands. It helped me al lot to have my head free and concentrate on school.